Life is full of stressors.
Learn to manage your response.
Control how you manage stress
In today's busy and uncertain world, you want to feel more self-aware, confident and independent. You've probably heard it before: stress from societal pressure is toxic and unavoidable. But we need something more than knowing stress is bad for us. We need to know how to manage the stress in our lives so we can get unstuck and move forward.
For so many of us, life feels overwhelming. Fear, feelings of guilt and unhealthy behaviors block the way to living a purposeful and intentional life. Technology and pressure from peers distract from purpose. It can be hard to move forward.
Stress is a part of our everyday life, but that doesn't mean it has to be unmanageable. We hear from so many guests who need structure and purpose, time for some deep breaths, and to unplug and ground themselves so they feel less overwhelmed and more balanced. They're seeking space for gratitude and a return to the basics and immersion in the natural world. That's where Skyterra Young Adult can help.
Finally learn how to manage your stress and take care of yourself
At Skyterra Young Adult we believe that despite the stress in your life, you deserve hope and space for healing. During your stay  you'll discover the joy and power in mindfulness and body awareness, and the importance of routines like structured mealtimes, a healthy diet, and a consistent sleep pattern.
You will learn relaxation techniques to help you cope with stress and improve your mental health.  Once you're here, not only will you have the opportunity to unplug, relax and breathe easy, you will also learn about the stress response, the factors that affect it, and techniques for managing your own response to stress.
You will strengthen the connection among your mind, body and soul. Through lectures and dedicated time for self-care, you'll increase your self-awareness, develop new coping skills, and gain a clear understanding of mindfulness. Specific stress-management offerings include:
Find a form of movement that brings joy, such as mindful walks, hikes, mobility classes, yoga or Tai Chi
Process Group Discussions
Lectures on topics such as self-care, self-compassion, sound sleep, building boundaries, cultivating gratitude and reclaiming your body
Calming breathing techniques
Explore calming and grounding deep breathing techniques that aid in stress reduction such as belly breathing, square breathing, and relaxation breathing
Meditation and Mindfulness
Reduce stress and slow down your nervous system through a variety of experiences including creative arts and journaling classes, and mindful eating experiences, walks and hikes
Confidential and emotional support with our licensed clinical therapists is included during your stay 
Here at Skyterra Young Adult, we cultivate a stress-free environment for our guests while also creating lasting lifestyle changes. Together we will work to find a reasonable path that translates to improved stress management when you arrive back home.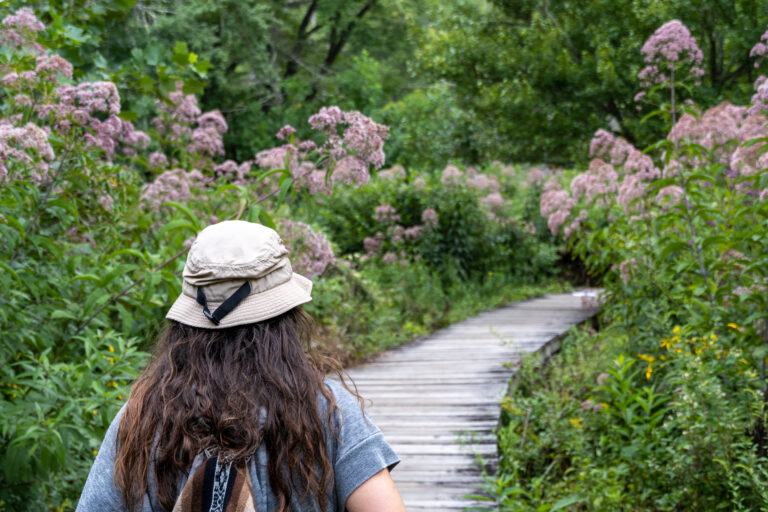 Still not sure? Try our free Jumpstart program at home.
Are you tired of feeling stuck? Ready to catalyze real change in your life but don't know where to start?
Click below to start the Skyterra Young Adult Jumpstart Challenge, your five-day crash course in jump-starting your journey to a healthier, more confident you.
With this FREE, inside scoop into the therapeutic wellness program at Skyterra Young Adult you will receive:
Instructor-led yoga class
Guided meditation
Culinary education videos
Workout routines.