Skyterra Young Adult's Weight Loss Program
Learn what works • Lose weight for good • Change your life
Move, eat and live smartly for long-term health benefits
The LoseSmart approach to weight loss focuses on your total body and lifestyle. We want you to move well, eat nourishing foods, and enjoy yourself not only while you're here, but long after you depart. If your goal is to lose weight, we help you to accomplish it in a way that is effective and sustainable. With LoseSmart, you will focus on changing the composition of your body through fat loss, which is the key to long-term weight control.
We are not a so-called fat camp. We will not force you to undereat and overexercise so that you lose weight as quickly as possible. Instead, we take a holistic approach to weight loss. You'll focus on improving your health and long-term exercise habits. You'll learn techniques and strategies to help you lose weight safely and effectively, in a way that improves your quality of life and honors your mind and body. All in the name of sustainable healthy living.
Losing weight shouldn't take up all your time and energy
Everyday eating is not one-size-fits-all. Skyterra Young Adult offers the following:
13+ hours of coaching sessions
It can be hard to share deep struggles. That's why the LoseSmart Program includes additional fitness, therapeutic, and nutrition coaching sessions. Our experts will make sure you will meet your goals and lose the emotional weight too. With Skyterra Young Adult's LoseSmart Program you'll receive the personalized attention and care you deserve.
Continued progress with a home plan
When it comes to your health, it's easy to take one step forward and two steps back. Skyterra Young Adult's LoseSmart Program will teach you not only how to exchange destructive dieting habits for healthier ones, but also how to sustain your weight loss progress and overall wellness after you get home.
Get the tools to change your life
Engage in expert-led educational classes and workshops that focus on replacing destructive dieting behaviors with healthy weight-loss strategies.
When we don't have enough time to take care of ourselves, we can make unhealthy choices.
With nearly half of Americans on a diet, people are struggling to lose weight and keep it off. Through our LoseSmart program, you'll finally lose weight and keep it off, and change your life for good in the process.
At Skyterra Young Adult we know that you want to be fit and healthy. In order to do that, you need to lose weight. If you feel like you don't have enough time to take care of yourself, it can make you feel like a failure. We believe losing weight shouldn't take up all of your time and energy. We understand what it's like to feel overweight which is why we've compiled an expert team of certified and caring staff who specialize in weight loss.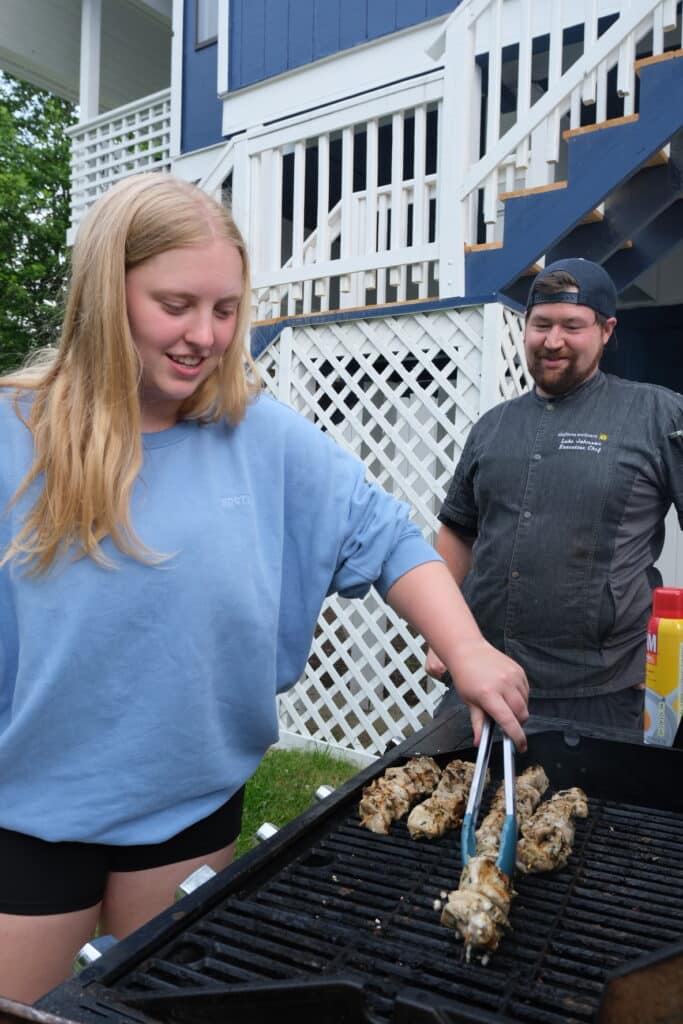 A stay of eight weeks or more provides the most significant results, ensuring that guests meet their goals. With additional time to implement and grow accustomed to healthy habits and lifestyle changes, our guests see the most significant benefits with a stay of 8 weeks or more. 
Begin your wellness journey and see results in just four weeks with time to take care of yourself and learn lifelong healthy habits.
For more dramatic results toward reaching your goals, stay at least six weeks for healthy habits that are more likely to become part of your established routine.
Our promise: fitness for every body
When it comes to your health, we know you want fitness to be part of your routine. But sometimes life can get in the way. With overwhelming responsibilities and constant distractions, it can be difficult to find time to take care of your body.
At Skyterra Young Adult, we believe fitness is meant for everyone. Healthy movement habits can become an enjoyable and important part of your life. We hear from so many guests who once believed that they must work out harder and eat less. We want you to know that's not true.
It's not about how much you exercise, it's about how you move your body. And we'll prove it to you.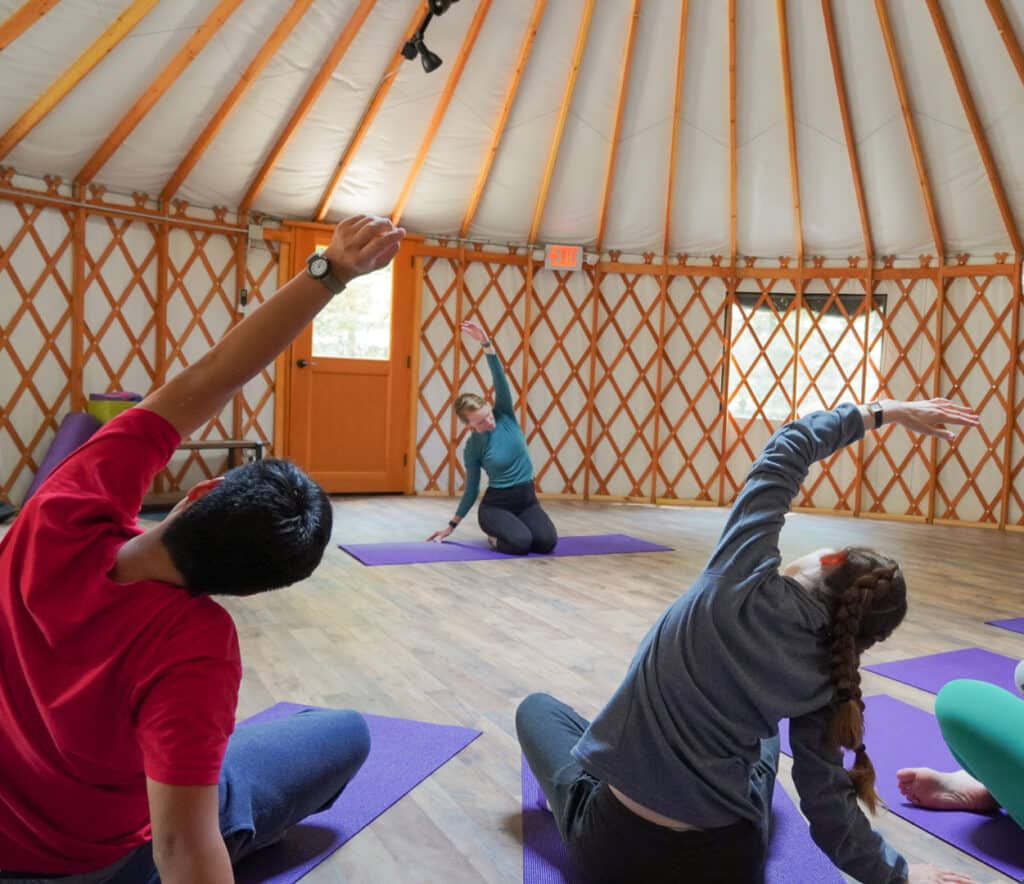 Leave with a doable fitness plan for home
At the end of your LoseSmart stay at Skyterra Young Adult, you will leave with all the tools you need to follow a fitness plan that carries you to your goals. You'll learn how to move with good form, follow an efficient exercise routine, and enhance your quality of life in the process. You'll be empowered by not only having a plan, but knowing that you can stick with it.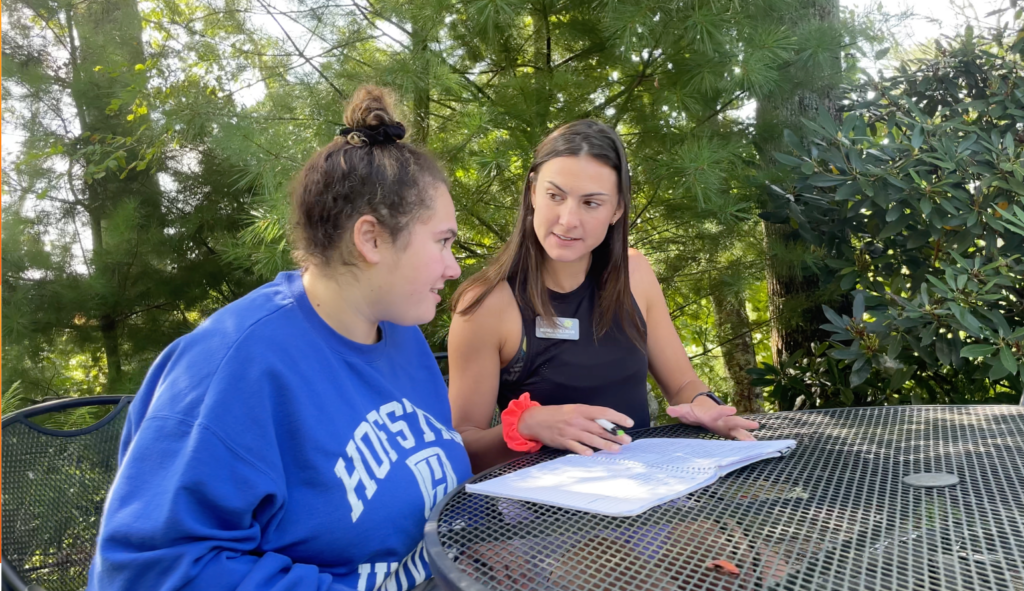 Still not sure? Try our free Jumpstart program at home.
Are you tired of feeling stuck? Ready to catalyze real change in your life but don't know where to start?
Click below to start the Skyterra Young Adult Jumpstart Challenge, your five-day crash course in jump-starting your journey to a healthier, more confident you.
With this FREE, inside scoop into the therapeutic wellness program at Skyterra Young Adult you will receive:
Instructor-led yoga class
Guided meditation
Culinary education videos
Workout routines.